Hello everyone,and happy Thursday. I am in a great mood tonight. It was a lot of fun hanging out with my girls today!
So we meet up at the Der Dutch Man Restraunt. I never ate there so i thought we should try it out.and they have wedding receptions there and i am praying that it will work out for us to have are reception there. It is really nice and there only charging $400 for 4 to 5 hrs for the banquets.So we will see.
Well we went dress looking today. So i didn't think i would try anything on or buy anything but i did. I love my wedding dress it is so beautiful. I was so happy when i knew it was the one. it is just absolutely beautiful . i hope to have pic of the train the next time i get it fitted. My friend only got the gown part so its still good. Man i wasn't planning spending that much and i just knew it was it. Well after i said
Yes to the dress
the people at David's Bridal was clapping hands and yelling ya and ringing the bell. They said that they do that to people when they say
Yes to the Dress.
I never thought in a million years i would be doing this. I am so excited and i am ready for my big day. It seems so far away but once my layaway payments get done things will be going fast down the road. So i am so excited. The vial is a one in the back then i have one that goes in the front. But in this photo i only have the one that goes in the back.
So i am so excited about my wedding day now. I just can't wait for it. :)
Two of my bridesmaids got there dresses today. I love them. I am hoping my other 3 get there's soon. So i hope that everything is good with that. here is something that looks like the dresses they will be wearing but in red of course.
I'll have to have my m.o.h. take a photo o her dress so ill can show you how it really is. But it kinda of looks like this but a little longer and red. :)
So it has been an exciting day for us.
Now i am linking up with Three Things Thursday.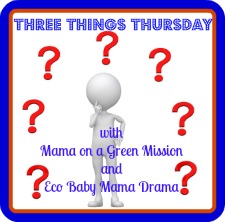 Favorite Movies:
2.) Jump Street
3.) My best friend's wedding.
Favorite Sports:
1.) Football
2.) Basketball
3.)Hockey
Favorite Veggies:
Well, i hope everyone has a great night.! I gotta get ready for bed. Have a good one. Night.